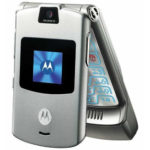 Simple, affordable, no frills cell phone service starting at $10 per month for 110 minutes
DCI Wireless offers highly competitive cellular service that fits your lifestyle and budget. You get more minutes, feature rich and inexpensive phones, the finest in mobile technology and the best long distance rates available anywhere (1.9 cents with dial in service). DCI phones are UNLOCKED and work with most GSM providers/SIM cards worldwide. All phones come with a one year limited warranty and are unconditionally guaranteed to work as advertised. Your satisfaction is important to use and every DCI phone is fully charged and tested before it goes out to you. DCI does not charge any system access fee (you save $6.95/month) so most customers pay only the monthly fee + $1.45 for 911 service + tax (read the small print).
Perfect for kids and seniors who need a basic cell phone solution.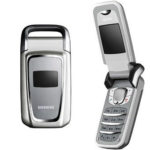 All cell phone plans include call waiting, call hold, call conference and free incoming SMS. Overseas roaming is also available. You just need to call us before you leave. We currently stock a variety of subsidized cellular phones. Don't like them? No problem! Sign a 2-year term contract and we'll subsidize the purchase of your new unlocked phone. Simply present us the store sales invoice (not older than 30 days) and we'll credit your DCI account $100. Credit offer not valid for used phones or carrier subsidized phones. If you're looking to purchase your own unlocked phone, we recommend Ebay for basic GSM phones or Staples and Walmart for low cost smartphones.
Group Plans
DCI Telecom also offers group plans that allow the primary account holder to share his airtime minutes (up to 10,000 minutes) with other plan members. Each additional line costs only $4.95 / month and all group members share the minutes and additional minute rate of the primary account holder. This can result in increased minutes and significant savings for the group. Certain limitations apply. Please inquire with DCI customer service for details.
Terms and Conditions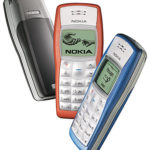 Discounted phone offer available to all new activations with a 2-year term and a cancellation fee applies to break the fixed term agreement. The SIM card supplied for use with DCI Wireless service remains the property of DCI and MUST be returned upon account cancellation in good working order, without porting out your phone number or you will be charged $25.- to replace the card. A one-time SIM card activation fee of $29.95 applies to each wireless plan activated with DCI. This offer cannot be combined with any other offer and is subject to change without prior notice. Service available where technology permits and subject to reasonable use by the customer. In the event your phone or SIM card is lost or stolen, you will be liable for all calls originating from your phone/SIM until we are notified. Evening/Weekend minutes are from 8pm - 7am and all day Saturday/Sunday. Extended hours are 6pm - 8am. Remaining plan minutes will not be carried froward to the next month and different rates may apply when calling outside your local calling area. A $1.45 fee for 911 Emergency Service applies each month in addition to the monthly plan fee. Call forwarding, long distance, roaming, data usage, text messages, plan options, par-per-use services and applicable taxes are extra. Airtime and long distance usage are rounded to the next full minute unless otherwise specified. Dial the DCI access number to take advantage of our discounted long distance rates. Direct dialed long distance calls are more expensive. Warranty service subject to manufacturer's terms and conditions. Does not include normal wear and tear, water damage or physical damage from dirt or dropping the phone.
MONTHLY PLANS
$9.95/month
110 anytime minutes
Call waiting, hold, conference
Free incoming (local) SMS
No system access fee ($6.95 value)
45¢ additional anytime minutes
$19.95/month
275 anytime minutes
$28.95/month
150 anytime minutes +
1,000 evening/weekend minutes
Call waiting, hold, conference
Free incoming (local) SMS
No system access fee ($6.95 value)
35¢ additional anytime minutes
$34.95 / month
550 anytime minutes
$44.95/month
825 anytime minutes +
Call waiting, hold, conference
Free incoming (local) SMS
No system access fee ($6.95 value)
25¢ additional anytime minutes
$54.95 / month
1,100 anytime minutes
Call waiting, hold, conference
Free incoming (local) SMS
No system access fee ($6.95 value)
15¢ additional anytime minutes
$9.95/month m2m DATA plan
for healthcare, pay terminals, GPS,
alarm, environmental services...
$25/month DATA plan for
iPad, tablets, laptops, USB modems
| | |
| --- | --- |
| $4.95 | extra group member |
| 10¢ | call forwarding minutes |
| $9.95 | 1000 call forward minutes |
| 5¢ | outbound local SMS |
| $9.95 | 1000 local SMS (in/out) |
| 18¢ | USA/CAN long distance |
| $9.95 | 1000 eve/wknd minutes |
| $45.- | 1000 anytime minutes |
| $4.95 | extended eve/wknd |
| $4.95 | by-the-second billing |
| $4.95 | voice mail or call display |
| $6.95 | voice mail and call display |